SHORT STORY WRITING IN ENGLISH
The aim of this small and regular meet up is to share and encourage fiction writing among keen and aspiring writers in English, with the emphasis on short stories. The hope is for sessions to be relaxed but participants should be serious about sharing their own work and ideas, while providing constructive criticism towards others within a friendly atmosphere. Participants will also be encouraged, but not obliged, to read their work aloud at times. Ideally, participants are fairly advanced in their English abilities, particularly writing. Exercises and prompts may be set to promote writing as may be the case, or works shared. Discussions should cover various areas, such as writing routines and tips, note-taking and observation, plotting or panting, POV, dialogue, character, voice, theme, show vs. tell, among others.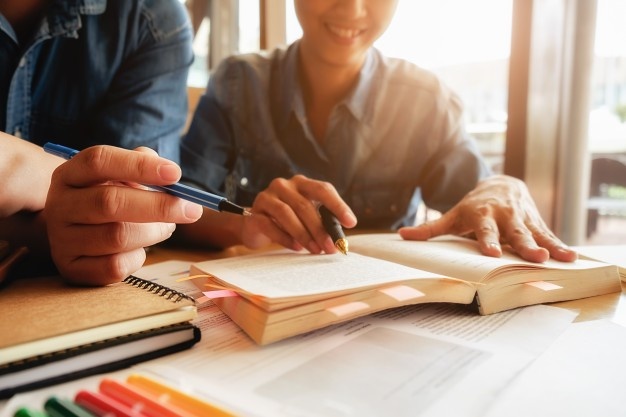 PARTICIPANTS:
As the sessions are open to a small number of participants (4-5) over the term, only those who can commit to regularly meeting and participating for roughly an hour or two every two weeks should attend. You are perfectly allowed to be shy or unsure about your work (I am), but you should be passionate about writing fiction. If you just want to sit and listen and share nothing, then this is not for you. However, no prior knowledge or history of publication, etc. is required, and you can be studying any major, arts or science.
ABOUT ME:

My name is Stephen Lorriman, and I have decided to organise these sessions as I've recently rediscovered and become more serious about my love of writing. Although constantly doubting my own work (perfectly normal), I've met with some early success this year, having won 2nd prize for a short story in Writer's Forum (a UK writers' magazine), while also having been shortlisted and long listed in a few other competitions. I have been teaching English (TEFL, etc) for over 20 years, but I have never trained as a Creative Writing teacher. Yet I am more than happy to share my acquired knowledge and experience of the craft as well as learn from, and be inspired by, others. It may well be that you know many, many things that I do not. Great! Either way, I envisage these sessions as participatory where people can offer advice, praise, and criticism of each others' work on an equal basis.

If you're interested, please contact SALC at CULI, or me, Stephen, directly at smlorriman@gmail.com
Update: Sept 23, 2019

______________________________________________________________________________________________________
Copyright 2019 Self-Access Learning Center, Chulalongkorn University Language Institute